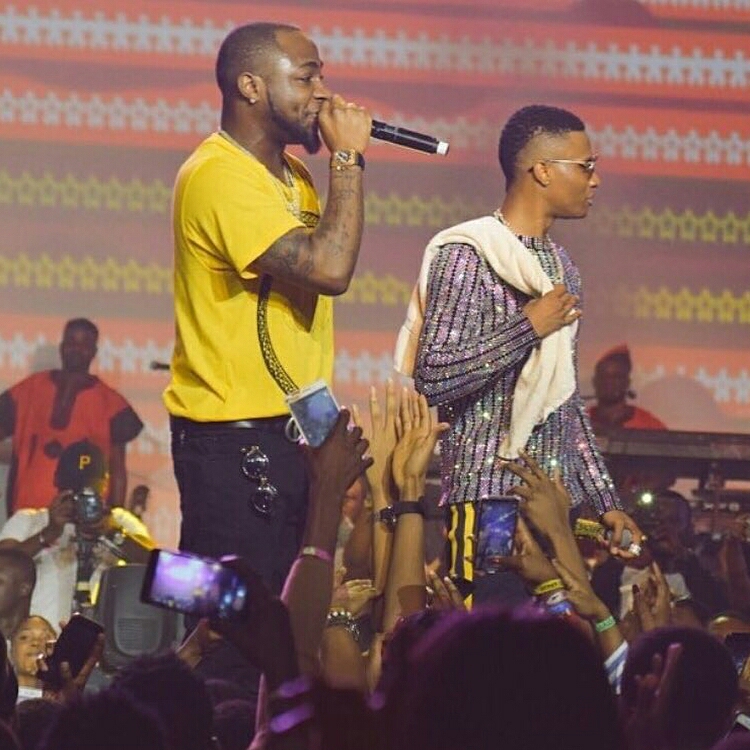 Collaboration among artistes have over the years become an integral part of the music business as serves various purposes.
For the upcoming act, featuring an already established artiste would aid his rise meteorically and enable wider audience reach which improves the fan base.
For the already established acts, it could be spicing up a song or giving the song a different dimension. For example, a singer featuring a rapper.
In the Nigerian music industry, it has become a norm and culture as several collaborations are dished out yearly by various artistes.
However, there are certain collaborations which the fans have been longing for over the years but due to one reason or the other, it hasn't come to fruition.
It's no gain saying that these two are the Kings of African musiccurrently. Selling out shows both locally and internationally.
The two acts are yet to feature in a song together. Although the long feud between the two can be attributed as the cause but they have both reconciled with Davido even calling Wizkid his new best friend during his 30 billion concert in December.
Fans will be salivating on the thought of a collaboration between these two music heavyweights.
2. Tiwa Savage x Yemi Alade
In the female category, Mavin Queen Tiwa Savage has been the undisputed queen. She however became pregnant and went on sabbatical which Yemi Alade capitalised on.
Fast forward to today, Tiwa is back and wasted no time in reclaiming her crown.
There haven't been any beef between the two, however they are yet to feature together in a song. Even though they have both featured other female acts but never each other.
3. Slimcase x Small Doctor
There have been heated debate on who currently owns the streets between rave of the moment Slimcase and Small Doctor.
It would be interesting to see a collaboration between the two acts.
Kiss Daniel has only featured Davido and Tiwa Savage in his Woju Remix as well as with then G-Worldwide label mates, Sugar boy and DJ Shabzy.
Kiss Daniel once revealed that his then label restrained him from such which was also authenticated by Label Boss Emperor Geezy.
However, Kiss Daniel now flies solo in his own label Flyboi Inc. Fans will be waiting to see his first collaboration since then aforementioned barriers no longer exist.
MI Abaga is no doubt a legend in the hip hop genre dropping consecutive successful albums and has collaborated with rappers like Ice Prince, Phyno, Falz, Ycee etc but not Vector.
According to Vector he once tried to contact MI for a collaboration but it didn't work out.
There have also been silent beef between the duo like MI response to Vector's 2hrs freestyle and Vector calling out MI for this song which he said SA rapper are killing their Nigerian counterparts.
It remains to be seen if a collaboration is in the pipelines.
6. Reekado Banks x Lil Kesh
Reekado Bank and Lil Kesh were signed to Mavin and YBNLrespectively almost the same period, although the latter now runs his own imprint YAGI.
The young stars are doing well individually but have never collaborated even though Reekado is a singer and Kesh is a rapper. The Headies nomination which Reekado won didn't help either.
Feel free to go the comment section and comment your own favourite collaboration that is yet to happen that is not captured on this list.
Among the above listed collaboration, which one are you expecting the most?